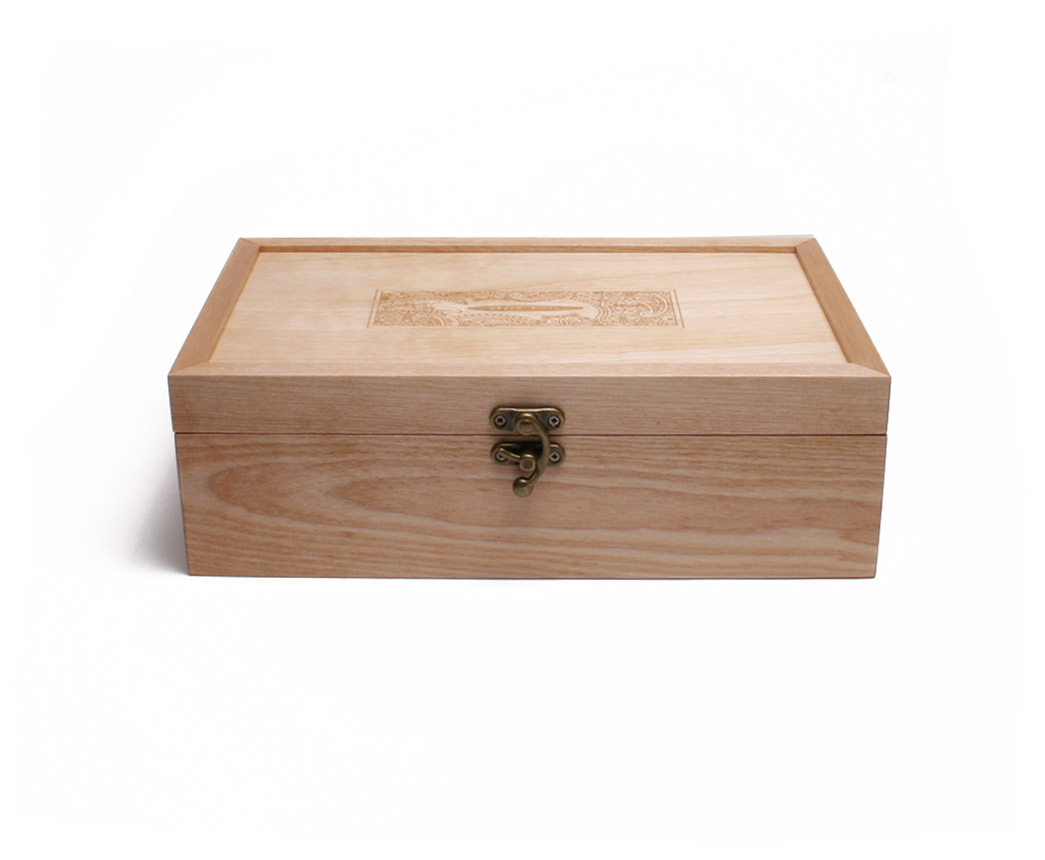 The
Merry Bento
Stash Box
To call it just a "stash box" is to do it a disservice; The Merry Bento is simply the finest container out there for storing and serving your herb. Made from solid wood (not veneer on plywood) in the USA by mastercraftsmen from sustainably harvested birch and laminated walnut, The Merry Bento features a removable rolling tray with a storage area underneath for a pipe, papers and other accessories. The Merry Bento holds two 2 oz. storage jars (included) for keeping two different varieties (odor free!) or simply twice the amount of your favorite. Alternatively, you can also use one of the jar holders for a 2" shredder (not included). For added flexibility, the insert that holds the jars is also removable. Finished with non-toxic Danish oil.
Overall size: 11" x 6.6" x 3.3" high
Removable tray (inner dimensions): 5.75" x 4.75" x .75" deep
Under tray storage compartment: 5.75" x 4.75" x 1.3"
$295.
with Free Domestic Shipping
Ships within 48 hours. (Please contact us about international shipping options)
SOLD OUT.
Drop us a line
and we'll let you know when we'll be expecting more.