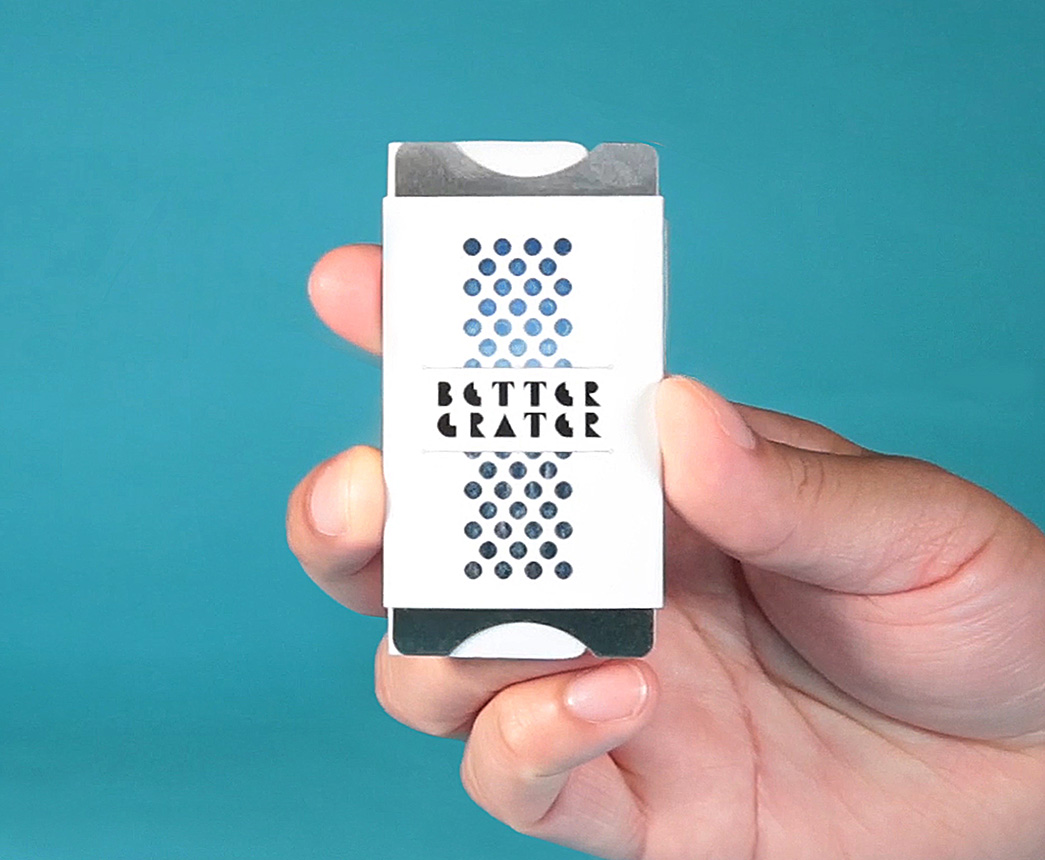 Better
Grater
Better Grater creates a fine kief-like grind that falls gracefully into the foldable tray, which then acts like a slide, gently guiding your herb into the waiting arms of its lover. Afterward, the tray folds up and slides easily, along with the grater, into its sleeve, ready for next time. Better Grater is extremely portable as it folds to just 1-5/8" wide x 3" high x 1/8" thick. Fits nicely in the pocket of our Cannary Pouch.
Better Grater: $17.
with Free Domestic Ground Shipping
Ships in 48hrs. (Please contact us about international shipping options)
3-day UPS Shipping: Add $5.