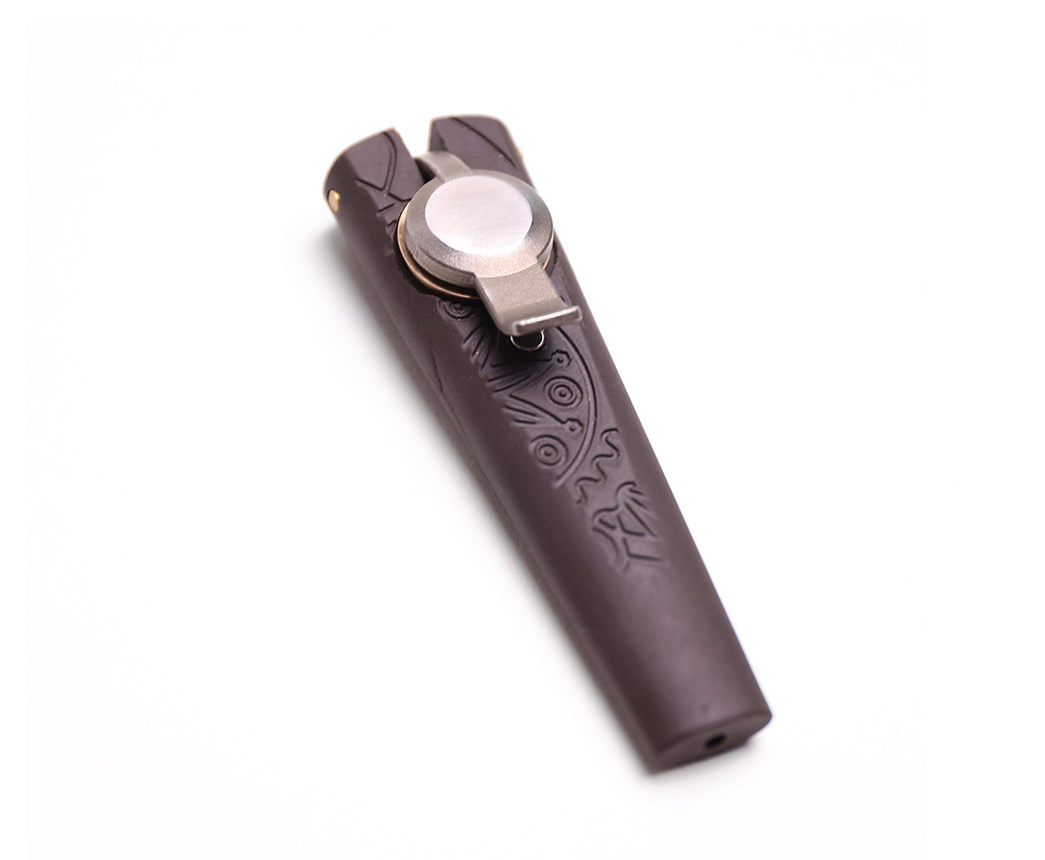 The
Lid'l
Pipe
Finally available in limited quantities, our Lid'l Ceramic Pipe features our signature swinging lid design with a matte black ceramic body, set off against a removable brass bowl (for easy loading and cleaning). The stunning design and combination of materials truly makes this the Porsche of Pipes. Comes with its own custom fabric carrying pouch.
Lid'l Ceramic Pipe: 4" x 1.125" x .75"
Lid'l Ceramic Pipe: $79.
with Free Domestic Shipping
Ships within 48 hours. (Please contact us about international shipping options)
Temporarily sold out. Get on our
mailing list
and we'll let you know as soon as we have more.